Radio App Builder
Adding Content and Updates is a Breeze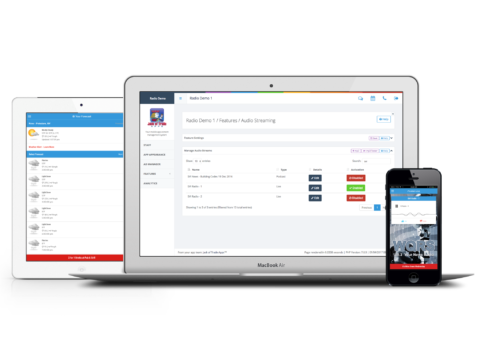 Our goal with the JOTA Radio App Builder is to help you quickly add or change content. It's a breeze to add your stream, podcasts, local weather, trivia games, events, local advertisements, and more. Build your mobile app the smart way… simply add content and go.
Radio App Content Management System
App Appearance
Build your station's brand with over 100 different color scheme options.
Ad Manager
A local advertising platform like no other. Rotate or dedicate to specific features.
Analytics
Analytics that matter: device downloads, ad clicks, feature usage, and more.
Message Center
Let us know your ideas and issues. Our goal is to develop the best radio app.
Timeline
Not sure who updated or what was updated last? Look to the timeline.
Multiple Stations
Manage all your station apps from one content management system.
A mobile app designed for radio stations. An easy to use Content Management System. A local advertising platform your reps can sell. The only thing left is affordable pricing.